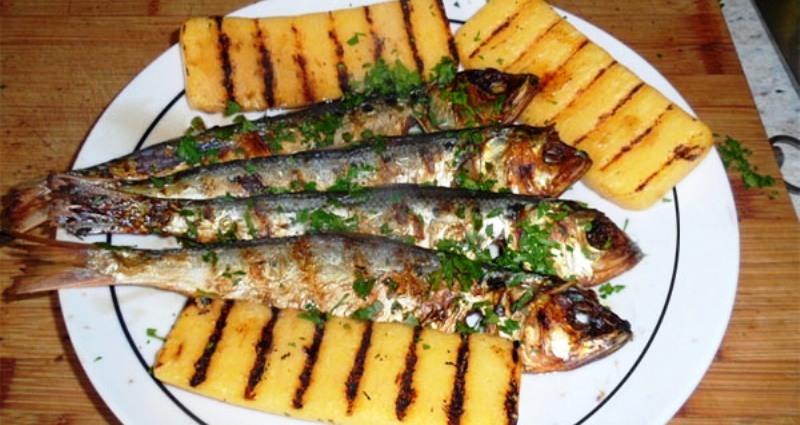 Typical lake's recipes
Clearly fish from the lake is one of the most typical recipes characteristics: there are the "Oe" (bleak) breaded and then fried; sardines (Lake's shad) that are dried and preserved in oil before being cooked on the grill. This is a peculiarity of Sebino lake only, in fact these fishes at other lakes in Lombardy are only boiled. Sardines prepared in this way, appears to be rather salty, but really very tasty. They are served with polenta. Another typical dish of the lake is baked tench, a very caloric dish. Is well known our olive oil, in particular Marone oil, and various sausages, including Montisola's salami.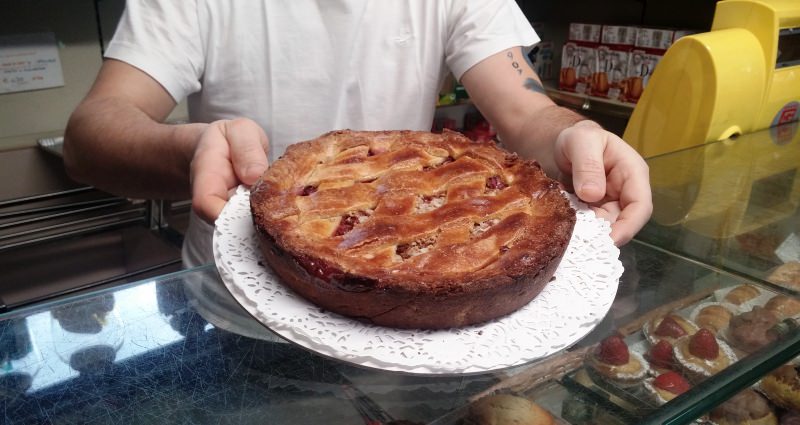 Tavernola's confectionery specialties
In the village shops, such as bakery panificio Fenaroli you can buy typical products, among which desserts exclusive of the small village, such as "torta di amarene" (sour cherries cake) and "sfongade". The cake is prepared using sour cherries pitted by hand, instead of marmelade: it's not a tart, but a real cake. The pleasant taste is really inviting, but ... chew with caution, sometimes a hazel shows up! "Sfongade" are small loaves obtained by baking a dough made ​​with eggs, its recipe is documented in an ancient document of a family of local bakers.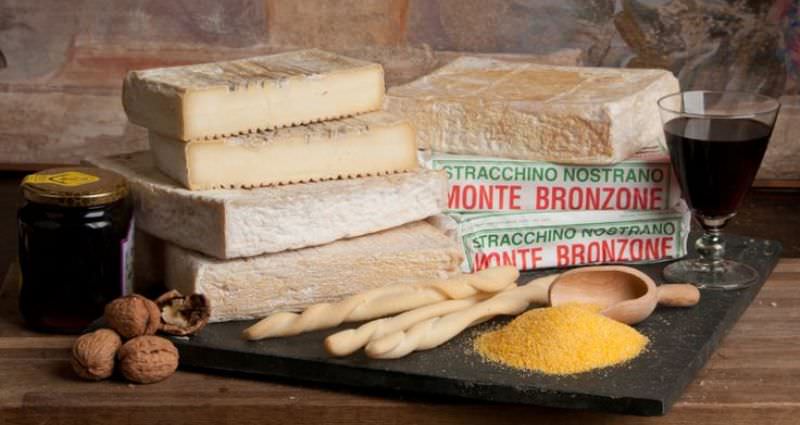 Typical cheeses
Above the Magotina there are several farmers who have joined forces in a mountain cooperative, which uses genuine milk collected from farmers for production of typical cheeses, both fresh and seasoned. In "Bratta" locality, after Vigolo village, not too far from Magotina, there is production site, with farm shop opened to the public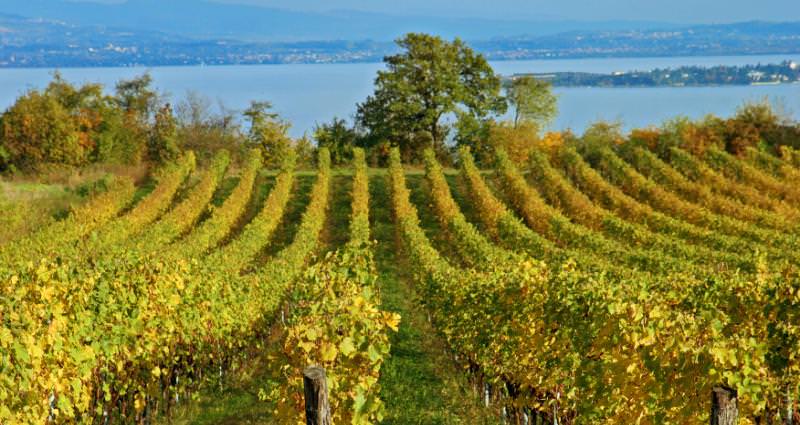 Franciacorta wines
No need any introduction , the nearby territory of Franciacorta is renowned for its wine production , particularly for its sparkling wine vocation. Mandatory a visit in a cellar for taste the wines and buy some bottles.
Where to eat
Available in the nearby mountain locality, few farm restaurants that guarantee the authenticity and freshness of products, such as cascina Didì. In the village there are restaurants and pizzerias that offer good food at reasonable prices and in some cases an enviable lake view.
In summer there are many food festivals, with very low prices, in all neighboring villages. In July, among the most famous there are sardine lake festival in Tavernola . Here you have the opportunity to taste the typical fish in a location on shore to the lake. The festival is reached by walking on the lakefront, from the town center, along the main road. Large numbers of people are attracted by delicious dishes , both in Tavernola , that on nearby Riva di Solto , which houses its own fish festival, usually earlier of Tavernola festival. Dedicated to baked tench , namesake week that was held every year in Clusane d'Iseo, in its restaurants.
---