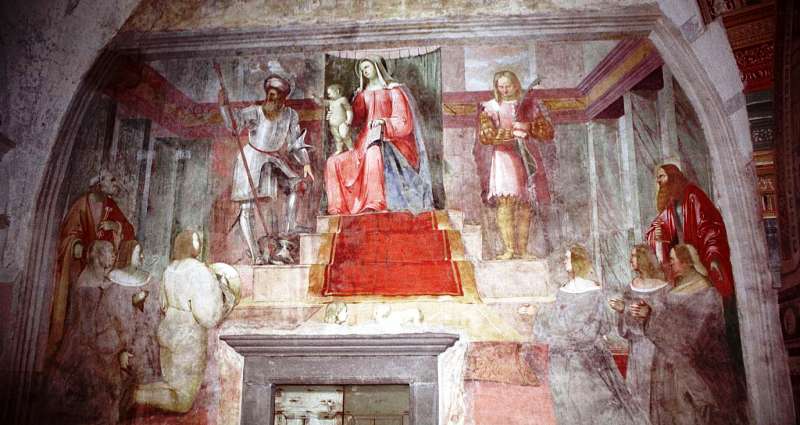 The Romanino way
An itinerary of exceptional cultural interest, spread from the shores of Iseo lake to middle Valcamonica is what unites the places where Girolamo Romanino stopped, at different times of his life, leaving some fundamental witnesses of his artistic journey. The journey begins in Tavernola, where the artist painted in St. Peter's parish church one of his first great works, the fresco of the "Madonna and child enthroned, saints and donors". Continues for Pisogne and with the vast pictorial cycle in the sanctuary of St. Mary of the Snow, an "anti-classical" masterpiece, full of enthusiasm and excitement, able to incorporate the expressions of popular religiosity of the poorest layers. Then Pisogne, Breno and unforgettable images, grotesque tones, left by the artist on the walls of the church of St. Anthony. Last leg of the route is Bienno where, in the church of S. Mary announced Romanino realized a loop from the most romantic and introspective tones, inspired by the apocryphal gospels.
the Romanino way (italian)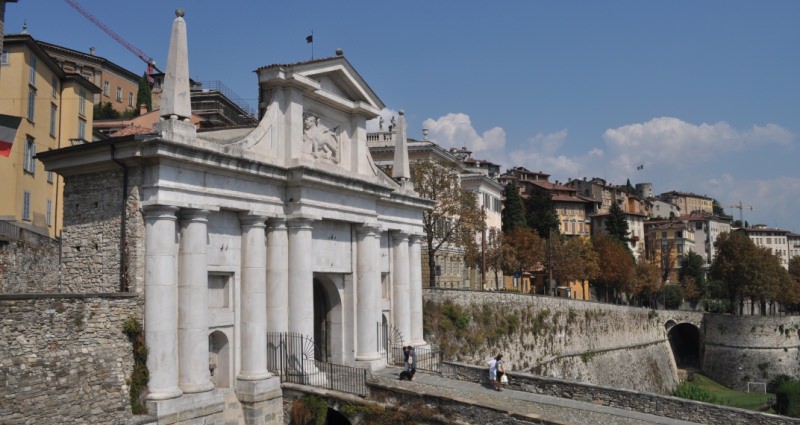 City of Bergamo
Nearby town of Bergamo, is divided into two distinct parts, the Upper Town with a historical center surrounded by walls, which as you can guess from the name is the part at most high altitude, and the Lower Town which despite also being it of ancient origin, and retains its historic hamlet, it was partly made more modern by interventions of recent urbanization. Bergamo Alta is a medieval city, surrounded by ramparts built in the sixteenth century, during the rule of Venice, which were added to the existing fortifications to make it an impregnable fortress. Bergamo is one of the few Italian cities along with Ferrara, Lucca, Verona, Padua, Treviso and Grosseto, whose old town is completely surrounded by walls which, in turn, have maintained intact their original appearance over the centuries. There are several tour choices, even of short duration, to visit the city.
visit Bergamo
GAB Bergamo